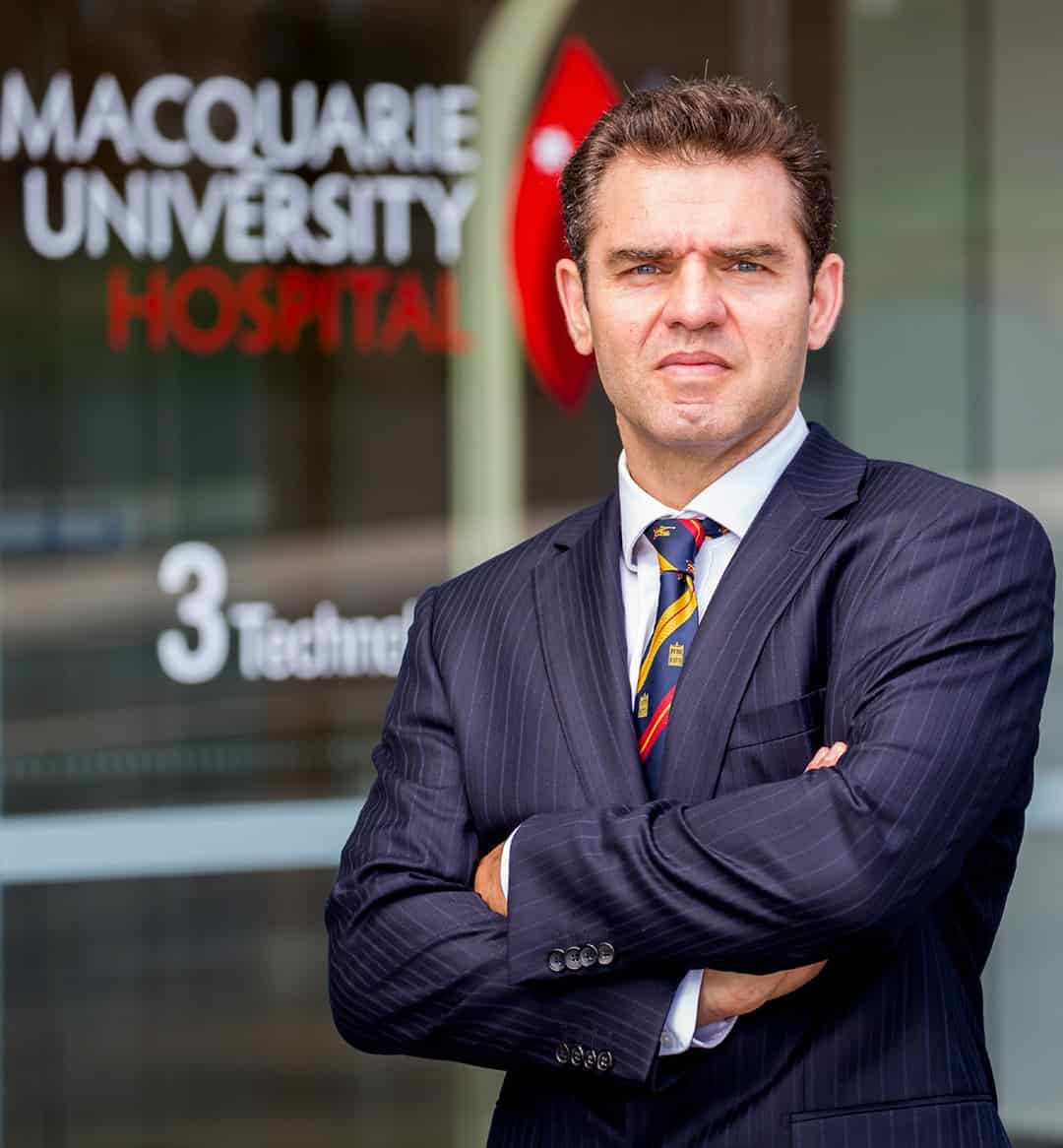 Associate Professor Celi Varol
Robotic Prostate & Bladder Cancer Surgery
Laser & Minimally Invasive Urologist
---
A/Prof Celi Varol is a Urological Oncologist with specialised interest in minimally invasive cancer therapy. He graduated from University of Adelaide Medical School and Specialised in Urology. He undertook 2 further years of sub-specialised training in Urological Oncology in Switzerland and Germany before returning back to Sydney. His clinical practice consists of robotic and minimally invasive bladder and prostate cancer therapy. He has been performing laser surgery for prostate disease since 2003 in Australia and undertook the first minimally invasive Focal LASER therapy trial in the Southern Hemisphere for Prostate Cancer. Even before the success of this trial he was in the development of PROFOCAL-RX as treatment platform. His ambition is to provide a global yet simple platform to effectively treat prostate cancer minimally invasively. PROFOCAL-RX is being designed to treat prostate lesions and at the same time minimising the major side effects that occur with surgery or radiotherapy.
---
Practice Locations:
Nepean Public & Private Hospital
Macquarie University Hospital
Book Chapters
Management of patients with orthotopic bladder substitutes Varol C and Studer UE
Book Chapter in Textbook of Glenn's Urology, 6th Edition
Ileal Low Pressure Bladder Substitute – The Studer Neobladder Danuser H-J, Varol C and Studer UE
Book Chapter in Textbook of Glenn's Urology, 6th Edition
Laparoscopic Transperitoneal Radical Nephrectomy and Live Donor Nephrectomy
Advanced Urological Surgery – chapter 8 in 3rd Ed. 2005
Varol C and Lau H 
Orthotopic Ileal Low Pressure Bladder Substitution
Book chapter in
"Urinary Diversions Scientific Foundation and Clinical Practice"
Burkhard F, Varol C et al.